Located a one minute walk from the heart of downtown Banff, the Moose Hotel & Suites features Banff's newest meeting/banquet space. The Antler Room boasts warm, rich tones with natural accents. Catering is available from Pacini Italian Restaurant, featuring gourmet Italian food with unique and authentic flavours and a warm, friendly ambiance.
Large meeting room (approx 2,000 sq ft)
Darch Suite (approx. 750 sq ft)
Pacini Restaurant
Complimentary wifi
Plated and buffet menus
Banquet bar services & Signature cocktail menus
Reduced overnight guestroom rates
The Antler Meeting Room
The Antler Room is the larger of the two meeting rooms, with floor to ceiling windows along one wall.
Dimensions: 33' x 59'
Square Footage:  approx 2,000 sq ft
Dancefloor dimensions: 16' x 16'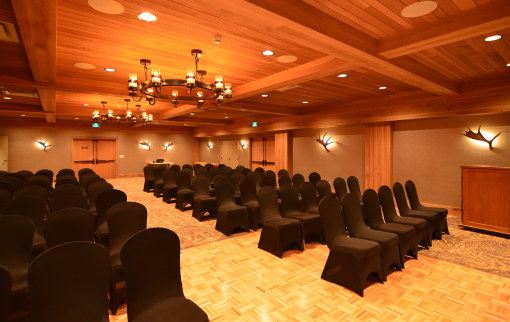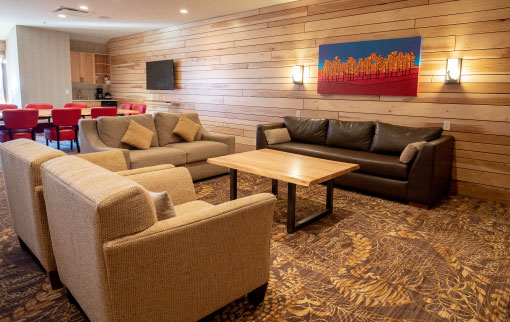 Darch Suite
The Darch Hospitality Suite is perfect for the small meeting, executive workshop, or a breakout room.
Dimensions: 45′ x 18′ 7″
Square Footage: approx 750 sq ft
2x 55 inch Flat Screen Samsung TV's
Boardroom Table: 62″x108″x30″H
Menus and Catering
Menus and catering are provided by our in-house restaurant Pacini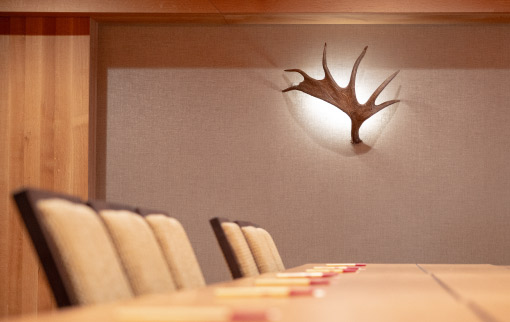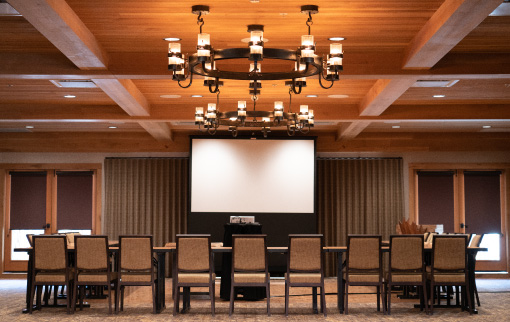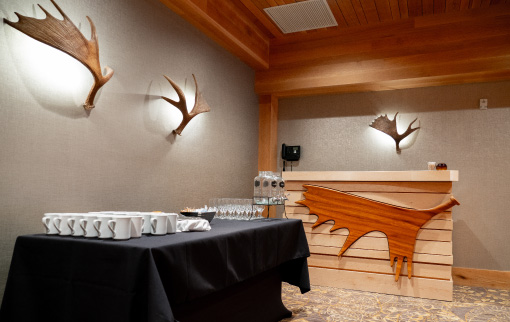 Antler Room – Beverage set-up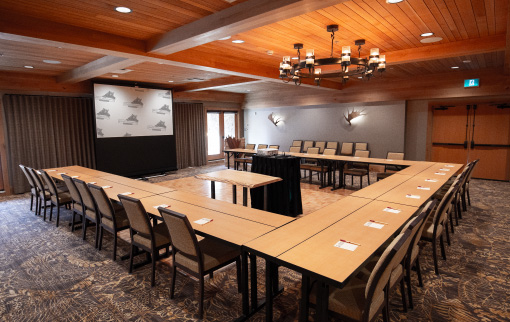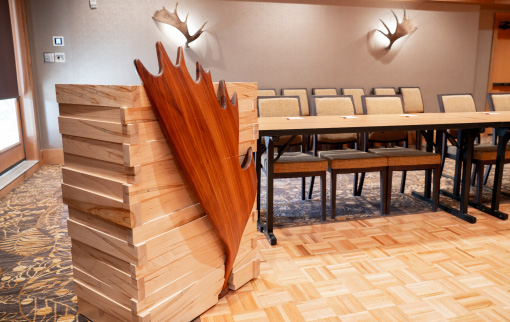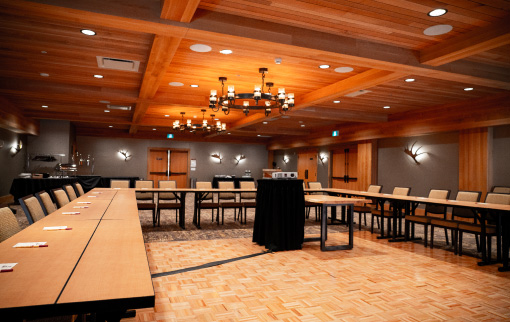 Antler Meeting Room
U-Shape Layout
max 42
Antler Meeting Room
Classroom Layout
max 87
Antler Meeting Room
Wedding Reception
max 112
Antler Meeting Room
Theatre Layout
max 157
Antler Meeting Room
Open Rounds of 5 Staggered Layout
max 65
Antler Meeting Room
Open Rounds of 5 Aligned Layout
max 70
Antler Meeting Room
Banquet Buffet Layout
max 112
Antler Meeting Room
Wedding Layout
max 120
Antler Meeting Room
Hollow Square Layout
max 48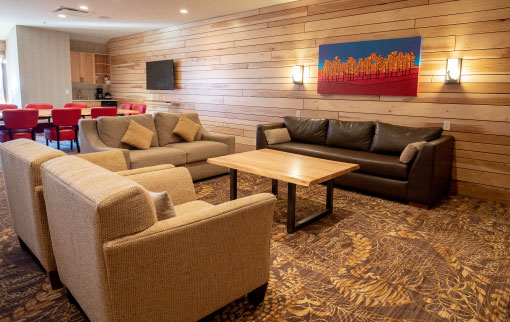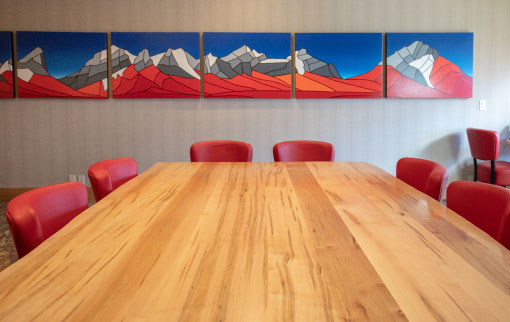 Darch Suite – Boardroom Table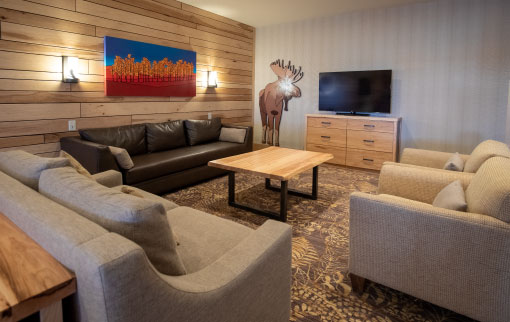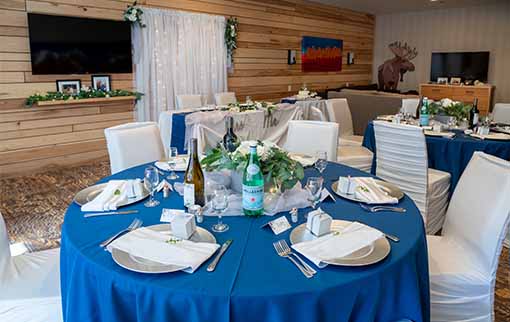 Darch Suite Wedding Reception Table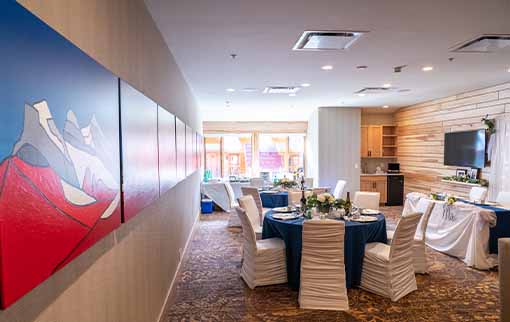 Darch Suite – Wedding Reception Set-up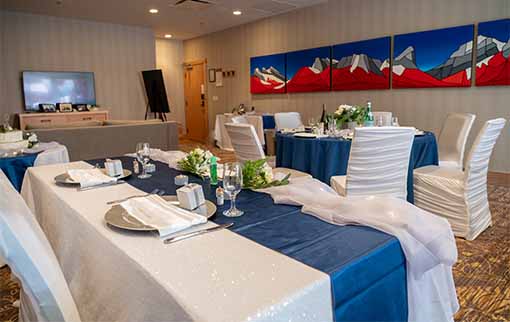 Darch Suite Wedding Table