Moose Hotel & Suites' latest update for guest information of COVID-19
Covid Update
On April 8th, our pool and hot pools are open with strict provincial capacity restrictions in place. Reservations can be made for individual cohorts and we will use an appointment system with scheduled time slots for each group.
Pool and hot pool bookings will be made on a same-day basis, in person through the front desk; information will be provided upon check-in at your hotel. Pool and hot pool use is subject to change at any time including last minute closures.
This will make it difficult to accommodate every guest cohort when our hotels are busy and we cannot guarantee that every guest will have access to our pool and hot pool.
Please visit our Covid-19 page for further details.
We appreciate guest patience while we adapt to changing guidelines.
 The design of the Moose is Mountain elegance with warm, rich, natural materials. Located a 1 minute walk from the heart of downtown Banff, the Moose Hotel & Suites features 174 air conditioned guests rooms, with a combination of One and Two Bedroom Suites and hotel rooms.
Amenities include the Meadow Spa & Pools with 10 treatment rooms and private outdoor hot pool, a bright indoor swimming pool and exercise room on the 3rd floor, and 2 spectacular rooftop hot pools with views of the Canadian Rocky Mountains.
Dining is available at Pacini Italian Restaurant, featuring gourmet Italian food with unique and authentic flavours and a warm and friendly ambiance.
Located on Banff Avenue
Short Walk to downtown Banff
Complimentary Banff Local Roam bus passes
Complimentary wifi
Complimentary parking
2 Tesla charging parking stalls
Hotel Rooms, 1 Bedroom Suites, 2 Bedroom Suites
Suites with kitchen nook (mini fridge, sink, microwave, toaster)
Exercise Room
Two Roof-top Hot Pools 
Indoor Pool

 

Air conditioning
Safecation
 We understand that travelers have a higher expectation for cleanliness and health safety than ever before. Our SAFECATION commitment is to lead with hospitality practices that ensure the safety of our guests, our employees, and our community.
No contact arrival and departure
Kitchenettes in spacious suites
Enhanced cleaning and disinfecting measures in line with AHS protocols
Outdoor staircases and hallways to all floors
Exterior access to your guestroom (excludes hotel rooms – these rooms have interior hallway access)
Modified room service available
Friendly, knowledgeable staff with mandatory preventive education and training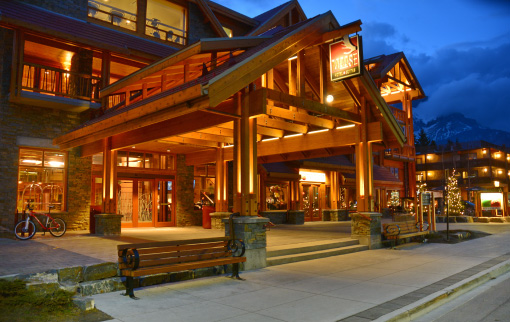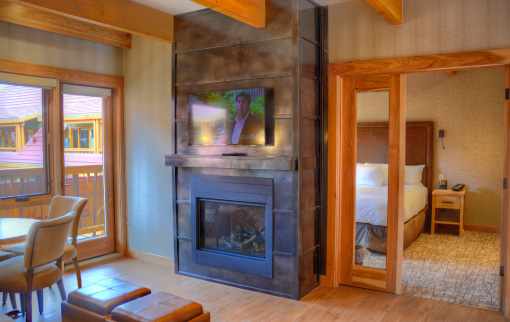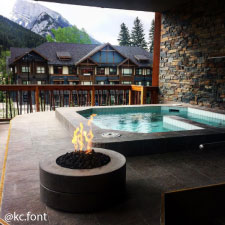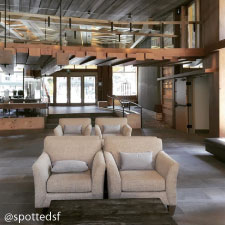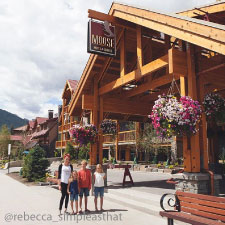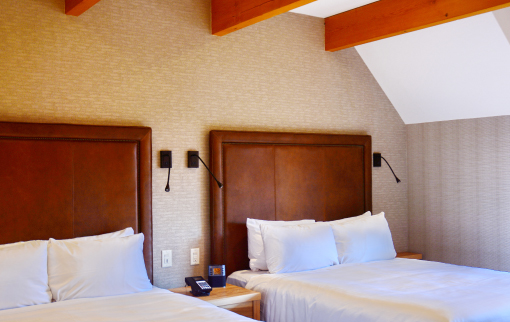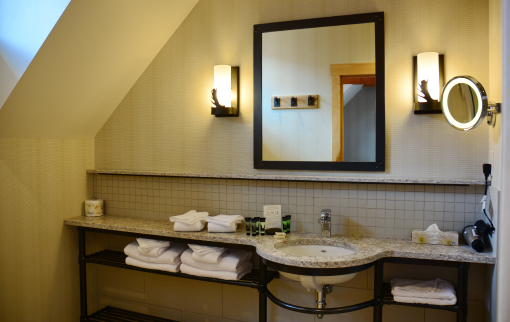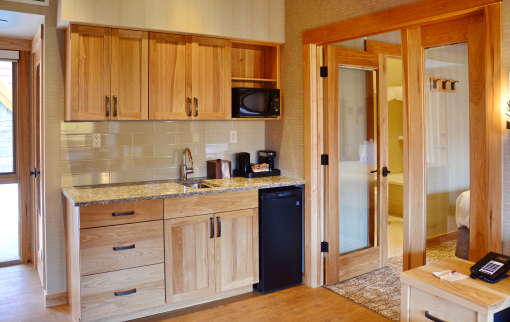 Moose Water Bottle Program