Pacini in the Moose Hotel & Suites
Pacini is authentically Italian and features a warm and friendly ambience. Dedicated to quality, the restaurant pays special attention to every detail as it serves perfectly prepared, unique and flavourful Italian cuisine. Our signature Bread Bar offers a selection of fresh breads seasoned and grilled to your liking.
345 Banff Avenue
Banff, Alberta
T1L 1H8
1 (403) 760-8580
Open daily for breakfast, lunch and dinner.
Pacini
Open for Breakfast, Lunch, and Dinner
Brunch only available on weekends, dinner menu available from 11:00am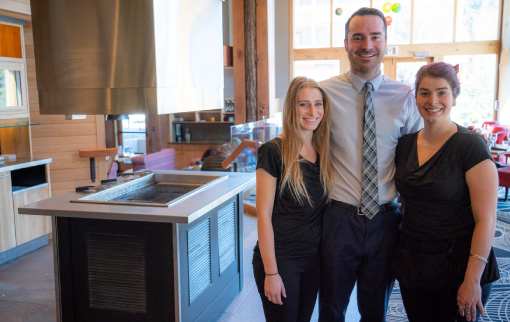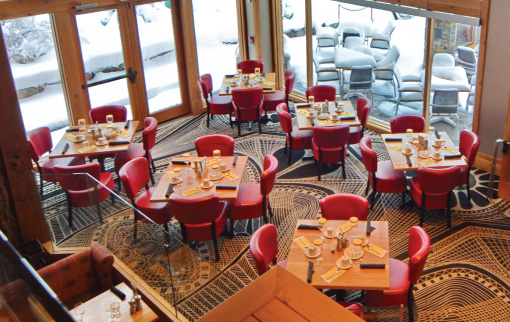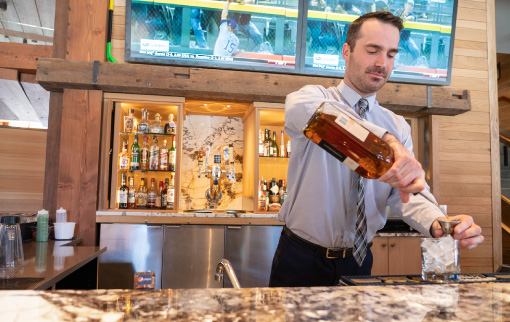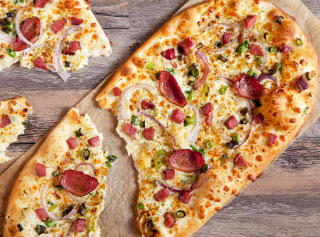 Smoked Duck Pizza
Honey, green and red onions, pizza mozzarella cheese.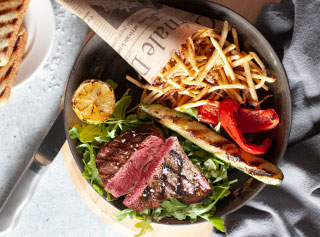 Steak with Sea Salt from Sicily (9oz)
Certified Angus Beef on arugula with Parmigiana Fries and grilled vegetables.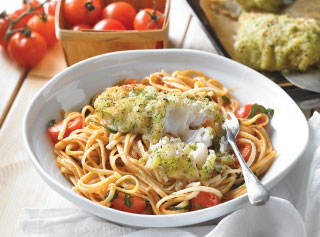 Italian Crusted Cod (5 oz)
Oven-roasted cod, herb and roasted garlic crust, served over linguine wth pesto, tomatoes, green onions, basil, wine, Napoletana sauce.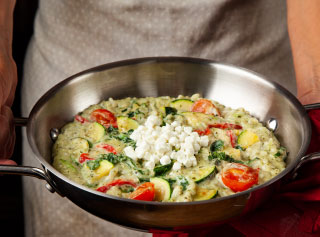 Vegetables and Goat Cheese Risotto
White wine, Genovese pesto, zucchini, kale, roasted red peppers, cherry tomatoes, shallots.
Dessert
Mouth watering desserts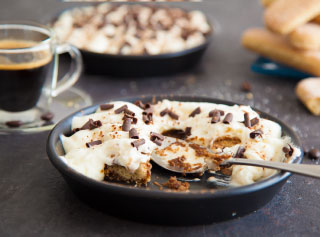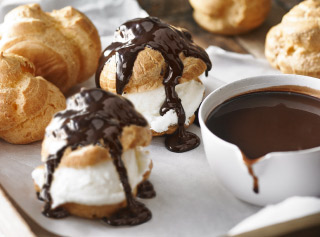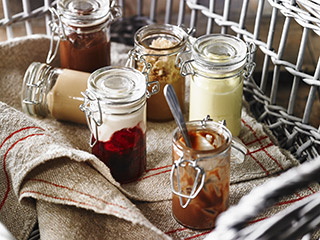 Breakfast
Something for everyone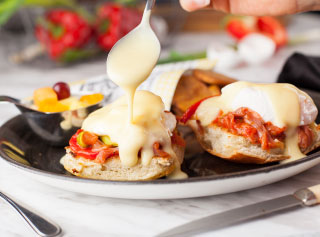 Eggs Benedict All'italiana
One or two eggs. Capicollo, roased red pepper, bruschetta, pesto, green onion, fine herbs.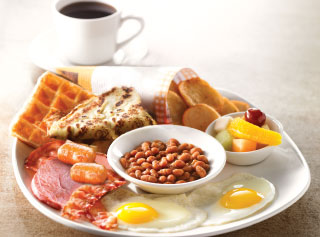 Superbrunch
Two eggs, potatoes, ham, sausages, bacon, crepe, waffle, baked beans, male syrup, fruit salad.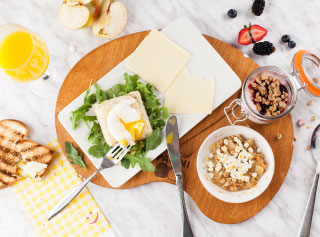 Little Healthy Pleasures
Apple and goat cheese croustade, fruit salad or yogurt topped with field berries, poached egg on grilled bread, with on the side.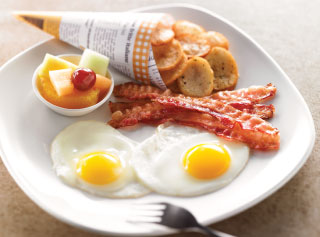 Duo +
Two eggs, potatoes, choice  of ham, sausages or bacon, fruit salad or tomatoes and lettuce.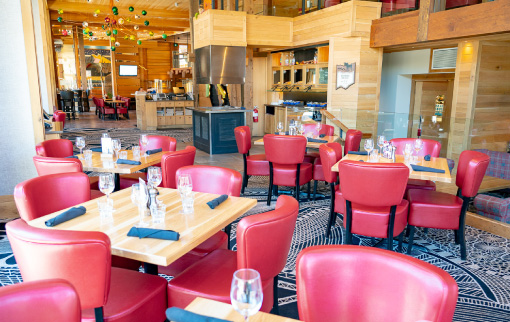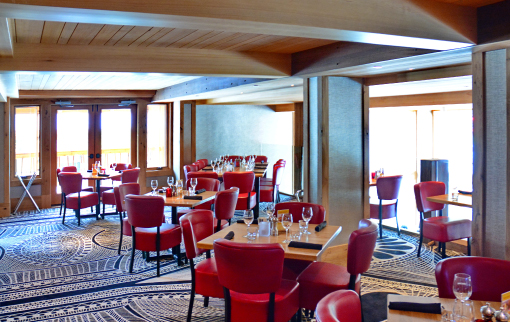 Hours of Operation
BREAKFAST
Monday – Sunday 6:30am – 11:00am
LUNCH
Monday – Friday 11:00am – 3:00pm
BRUNCH
Saturday – Sunday 11:00am – 2:00pm
DINNER
Monday – Sunday 3:00pm – 11:00pm
LATE NIGHT – Pizza only
Saturday – Sunday 11:00pm – 12:00am